Invoice handling gone. Period.
Paygle Peppol enables public and private organisations to send and receive standard format electronic business documents in an open and secure network. And we support the governance to make it work, with a binding agreement structure that ensures compliance.
Peppol is not a portal, or a provider of exchange services. Peppol is an enabler. Any organisation can send and receive business documents across the Peppol Network via their chosen Peppol-accredited Service Provider like Paygle.
No more closed networks. Connect using Peppol to do business with any Peppol-enabled organisation, anywhere in the world.
What is 
Peppol eInvoicing?
Paygle is applying to be a Peppol provider which is an international eProcurement framework maintained by OpenPeppol, a non profit international association. Peppol enables the digital exchange of documents and data.
An ATO (Australian Tax Office) backed channel with many benefits, Paygle will transmit data through a secure network of approved providers nationally and internationally. Today, Paygle helps deliver companies invoice data in the EU and beyond.
In 2022 the Governments of both Australia and New Zealand announced significant awareness campaigns to drive the adoption of e invoicing.
Paygle is ready to take your business to the next level. Want to come along?

How does 
eInvoicing work?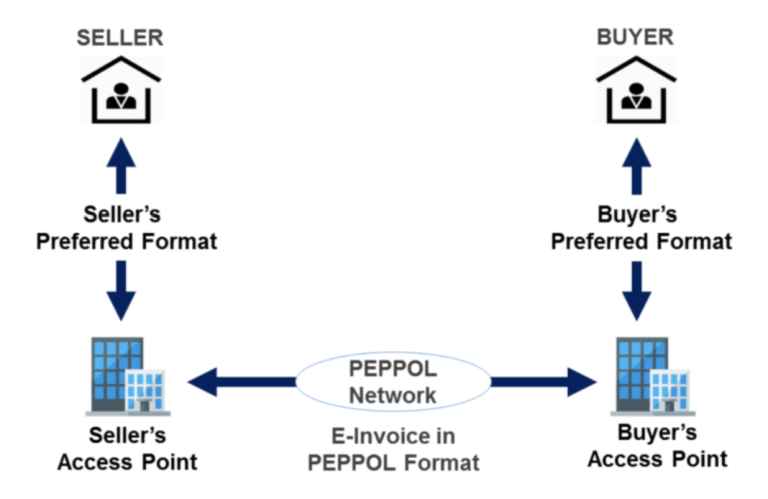 Generally, paper and emailed PDF invoices costs between $27 and $30 to process. eInvoicing enables process-automation and reduces costs to less than $10 an invoice.
With Paygle eInvoicing you can:-
– as a supplier, will no longer need to create paper or PDF invoices to print, post or email
– as a buyer, won't need to scan and manually enter invoices into your software
– automate processing of invoice through eInvoicing
– save on material costs and reduce your environmental impact through less paper, printing and physical delivery.
Companies see immediate cost savings due to the automation of manual administrative tasks and faster processing. $30 becomes $0.
How much would Paygle Peppol eInvoicing save your business?
Discover the Power of Paygle®
Deliver Invoice data straight to your customers accounting system.  remove the need for invoice delivery and speed up invoice repayments by up to 50% based on current market analysis.
Receive invoice data straight to your accounting system to trigger an internal approval process the moment the invoice arrives. Reduce your admin costs by 90% compared to traditional invoice processing
Guaranteed Auditable Delivery
Customer connection (delivery) adress is unchangeable and all delivered einvoice data is timestamped and fully tax compliant for you and your customer.
Paygle for consumers is coming soon. Click the link below, register your interest and when it arrives we'll let you know
how Paygle can help deliver you less clutter and more lifestyle